Our friendly Certified Iyengar Yoga teachers are highly trained and dedicated to the teachings and practice of B.K.S. Iyengar. They each share a commitment to pursuing teacher development to help their students increase awareness of body and mind.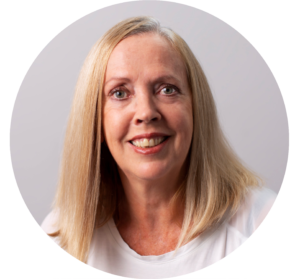 Melodie Batchelor
Certified Level 3
Establishing the Centre in Herne Bay, Auckland in 1997 she built classes 7 days for the general public, a successful Teacher Training Programme and is an Examiner New Zealand-wide for accrediting Iyengar Yoga Teachers.
Melodie's Workshops and Teacher Training are conducted Internationally and throughout New Zealand.
With annual visits to the Ramamani Iyengar Memorial Yoga Institute in Pune, Melodie is able to study directly from the Iyengar family.
Yoga is my passion, my art, my life. To practice and teach is my only goal, to be inspired and inspire others is my only aim.

– Melodie Batchelor
Paul Gillick
Certified Level 2
I started yoga in 2002 as a way to complement my running and cycling training. I was a competitive triathlete and cyclist at the time and thought yoga would help to minimise injuries and improve my flexibility and core strength. I was immediately struck by how great I felt after each class, both mentally and physically and was hooked. I started practicing Iyengar Yoga by accident as that was the style taught at the studio I attended in Dublin. I was drawn to the physical challenge and the precision required and have stuck with it ever since.
I started teacher training in 2009 and completed my Introductory Level I assessment in 2010. On moving to New Zealand in 2012 I continued my training with Senior teacher Melodie Bachelor. and gained my Introductory Level II certificate in August 2015.
I have been teaching at Herne Bay since 2013 and am keen to share the benefits of regular yoga practice with all, no matter how stiff or flexible you are.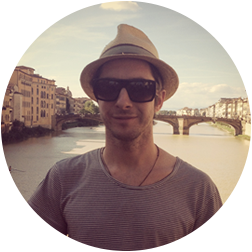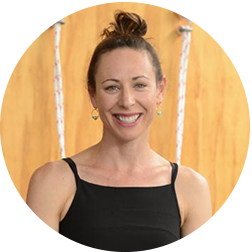 Lee McGarva
Certified Level 3
Lee has been a passionate and dedicated student of Iyengar Yoga for over 20 years. She has 13 years of teaching experience, becoming a certified Iyengar Yoga teacher in 2003. She has studied globally with senior Iyengar teachers and with Geeta and Prashant Iyengar at the RMIYI in Pune, India on four occasions. Lee also works as a registered nurse and as a registered Biodynamic Craniosacral Therapist.
The gift of the Iyengar method is that it can support any body at any age and stage of life. Through the use of props and sequencing Iyengar Yoga assists in the rebalancing, realignment and repair of the body as a whole system. As a practitioner and teacher of Iyengar Yoga I am constantly invigorated and inspired, physically, mentally and spiritually.
Wendy  Pack
Certified level 1
Wendy is a certified level 1 teacher. She blends teaching Yoga and family commitments with love and energy.
Her commitment to Iyengar Yoga shows in her practice and teaching. We are very pleased to welcome Wendy back to HBIYC in a permanent teaching position.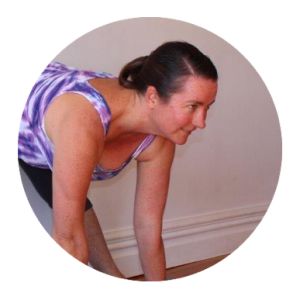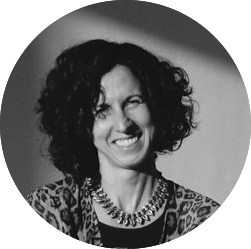 Marcia Leite
Certified Level 2
Marcia started her yoga journey almost 25 years ago and it has transformed her life. Yoga is a philosophy of life, a way of living.
Marcia has a passion to educate people in the art of yoga. Beyond a Diploma in Hatha Yoga, Marcia is a Certified Iyengar Yoga teacher and Ayurvedic Lifestyle Consultant. Marcia's classes are very eclectic and very much focused on Alignment in the Asanas which demands ultimate alignment of body and mind. Although respectful of all styles of yoga, Marcia keeps loyal to Iyengar yoga tradition.
With much experience in Mental Health Marcia offers individual programs for executives.
"Words can not convey the value of yoga. It has to be experienced" B.K.S. Iyengar
Jules Matthews
Certified Level 1
Jules has practiced yoga for over 20 years and started the journey of teaching 5 years ago. Jules creates a space where everyone feels comfortable. She is a dedicated practitioner infusing her love of strong movement with alignment. Jules continues to study under the mentorship of Melodie Batchelor, she completed her RYT in India with Joan Hyman and is Yoga Nidra Certified.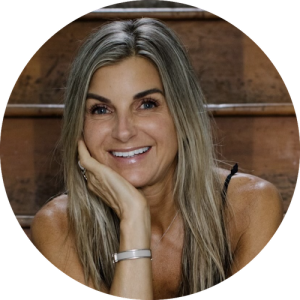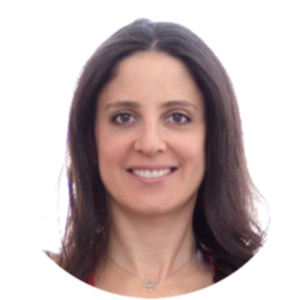 Rahle Dusheiko
Level 2
Rahle started her yoga journey in 1999. Straight away, the practice and study of the poses appealed to her interest in anatomy, breath and movement. The study of the texts awakened a deep interest in yogic philosophy in her. In 2015, she completed the level 1 certification, and in 2018, she completed the level 2 certification. Rahle continues to grow her practice and knowledge of this incredible art and science. She is committed to yoga on and off the mat.
Rahle is passionate about sharing the teaching of yoga, to help students discover the transformative effects of this practice. In her classes, she guides students to a deeper connection with themselves, to find more ease in their bodies and discover an improved sense of wellbeing. The ultimate compassion of BKS Iyengar's teaching is that the practice can be adapted to meet the student wherever they are in life – younger, older, flexible or less bendy. You can expect a balance of challenge, release, gently infused philosophy and humour – there is something for everyone – no matter their ability or experience.
"Yoga is more than just a practice to me, it's a way of life, a way of being."
Iyengar Yoga Teacher Training
The training is fun, informative and supportive, the trainees work to their syllabus as set down by the B.K.S. Iyengar Yoga Certification programme. Our approach to Yoga and teacher training, allows our certified tutors to support students through their whole yoga journey.
To teach Yoga takes commitment, dedication and discipline both mentally, physically, spiritually and emotionally.
Yoga becomes a lifestyle in the way we practice and the way we live.Yoga is inclusive of our family life and encourages us to lead a healthy lifestyle.
Together we practice and learn the art of adjustment, the art of seeing and teaching and the art of practice.